Awesome, let us know how they are.
I ordered on 5/11 as well and no updates have to sent to me yet.
I ordered mine on 5/22. So I guess I still got time to wait.
First impression, the sound quality is pretty good. Will have to test more though!
Anyone else receive their buds, and when were they shipped? I am hoping to get mine this week, but not sure that is looking realistic. No word from Wyze yet on when mine is shipping but I hope soon! I ordered mine on the 5/14 first thing in the morning, but looks like others who ordered day one still haven't gotten theirs?
I'm in the same boat. Ordered 5/11 and no notification about shipping.
Ugg, I ordered on 6/2/21 so I suppose I have some time to wait, mine have not shipped yet.
I ordered mine on 5/12/21. I have not received a shipping notification.
Seems like they didn't make enough to meet the demand. Most places only let you pre order the amount they have on hand. This is feeling more and more like some bs. Probably be Sept before any of us receive ours.
They only received a very small amount on the first shipment. Imports are taking around 2 months to clear customs now because of tons of reasons. It's not just Wyze experiencing this, it is literally any company who imports goods. Too many companies importing stuff all at the same time. Just be patient

We got ours 2 days ago and posted a video our our YouTube Channel, (SmarthomeRiggs).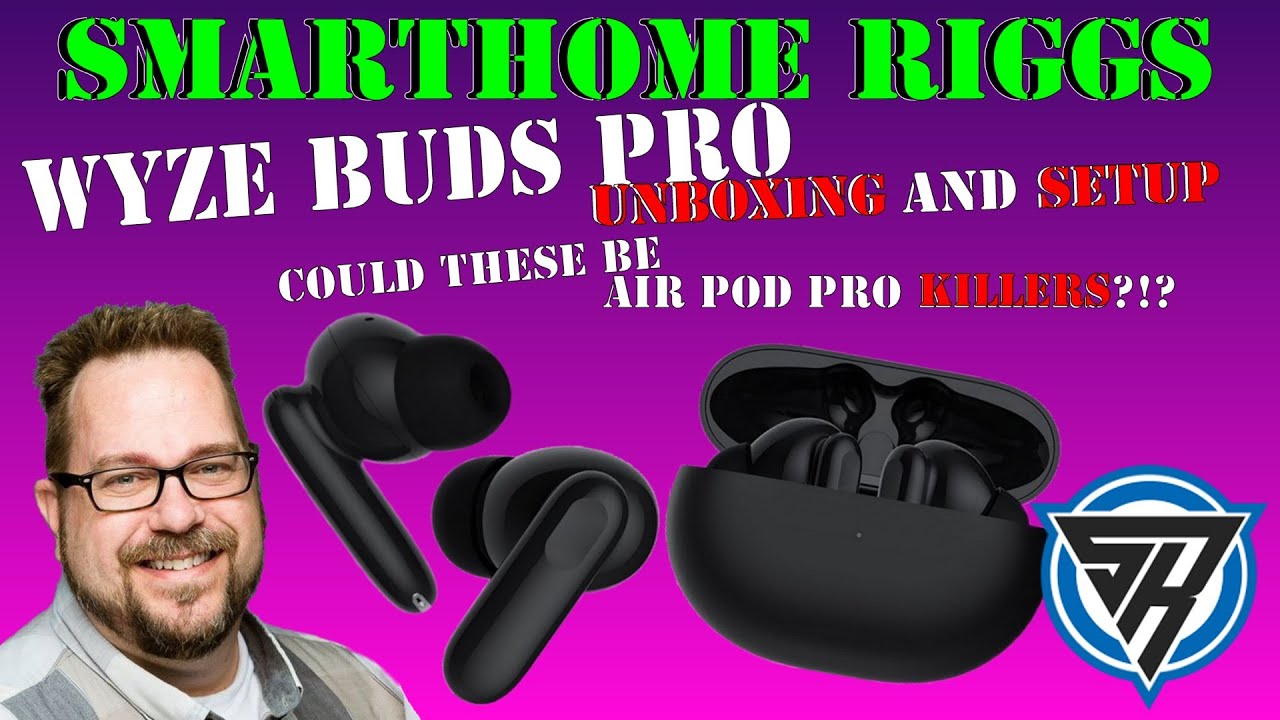 These things are amazing. I call the Air Pod Pro Killers…
PS: I got the notification just 2 days before they arrived, so know they are being shipped.
I ordered mine within an hour of them releasing the Pre-sale.
Awesome! I got my shipping notification yesterday (Monday, 8/16/21). Looking forward to checking them out! Thanks for the YouTube link!!!
Yay! Looks like they got the next batch in to start shipping! When did you order yours, @GIDEON_4000 ?
I received my shipping confirmation last night. I ordered mine on May 11 within an hour of receiving the email for the preorder
I placed my order on May 12, 2021. Yeah, I'm looking forward to trying them out and comparing them to my AirPods Pro.
Happy to help. I'm sure you're going to love yours. I know I love mine.
Ordered mine on the 14th and mine just shipped. Super excited!
Got my shipping notice this morning. Stoked. And I ordered mine on 5 /22. So they are coming. Thank everyone for their input. Been a long wait but it finally over.